Thank you for being a part of the AWRD community. We're excited to introduce a new feature that makes submitting to AWRD even easier!
Introducing "Instagram → AWRD" – the effortless way to join AWRD directly from your Instagram account. We heard feedback from our AWRD users: you wanted a simpler way to participate. So, we've rolled out the "Submission from Instagram" feature.
Normally, entering AWRD requires membership registration and filling out forms. With this exciting new feature, all you need to do is add mentions and hashtags to your Instagram posts, and your submission is good to go!
If you've got an Instagram account, we invite you to give it a whirl. It's never been easier to submit your projects on AWRD!
The process of "Submitting from Instagram"
Please review the submission details for awards that accept Instagram submissions. Create an Instagram feed post with the specified mention and hashtag.
Your post will appear in the "Submission Entries (Instagram)" tab for the relevant AWRD page, completing the process.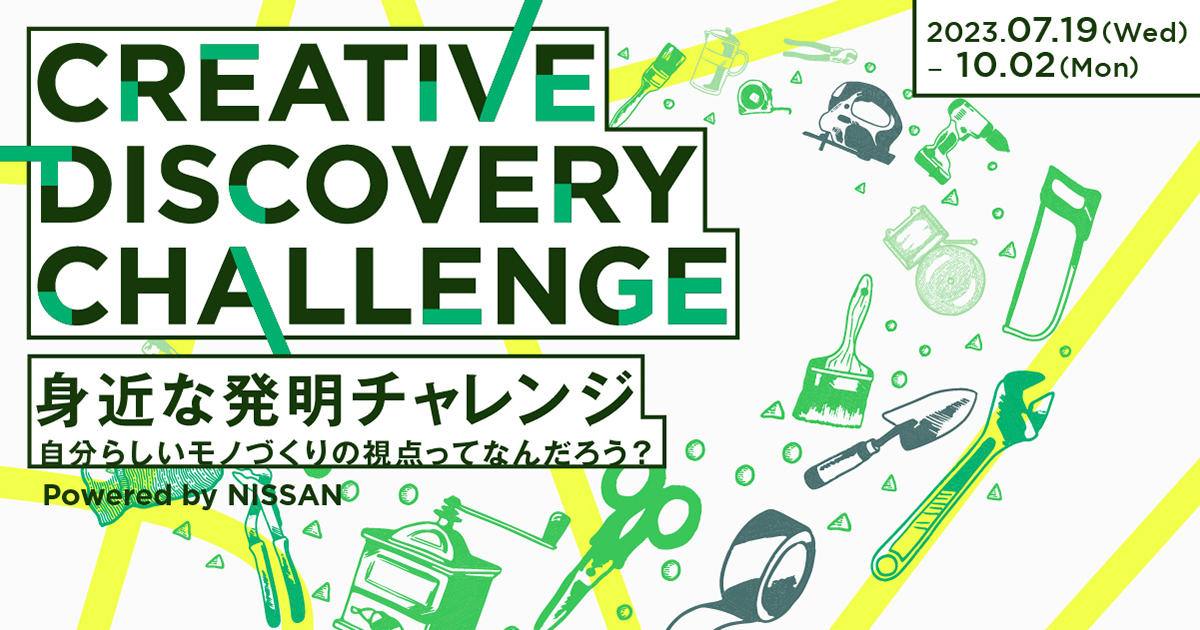 The Creative Discovery Challenge by Nissan call for entries is now open! Apply to this open call via Instagram
In this open call, we are asking you to propose innovative ideas and designs. Using "Bricolage*," we want you to leverage your own unique perspective to propose a new way to enhance everyday life.

Applications via Instagram is also accepted for the open call.
The people's choice award is selected via voting through the AWRD platform as well as the "likes" feature on Instagram.


Applications via Instagram
Follow the official Instagram account @awrd_com
Post your submission on your public Instagram account.
a. Submit your work, including the images of your project or idea (up to 4 images).
b. Tag your post with the hashtag #cdcn_2023 and mention @awrd_com.
c. If you were born on or after January 1, 1996, please include "#cdcn_next" on your post.
(Only the public accounts can submit applications via Instagram. )

*Note: Deleting your Instagram account or unfollowing the @award_com Instagram account will result in disqualification. For more details, please refer to the application guidelines.
AWRD Official Instagram Account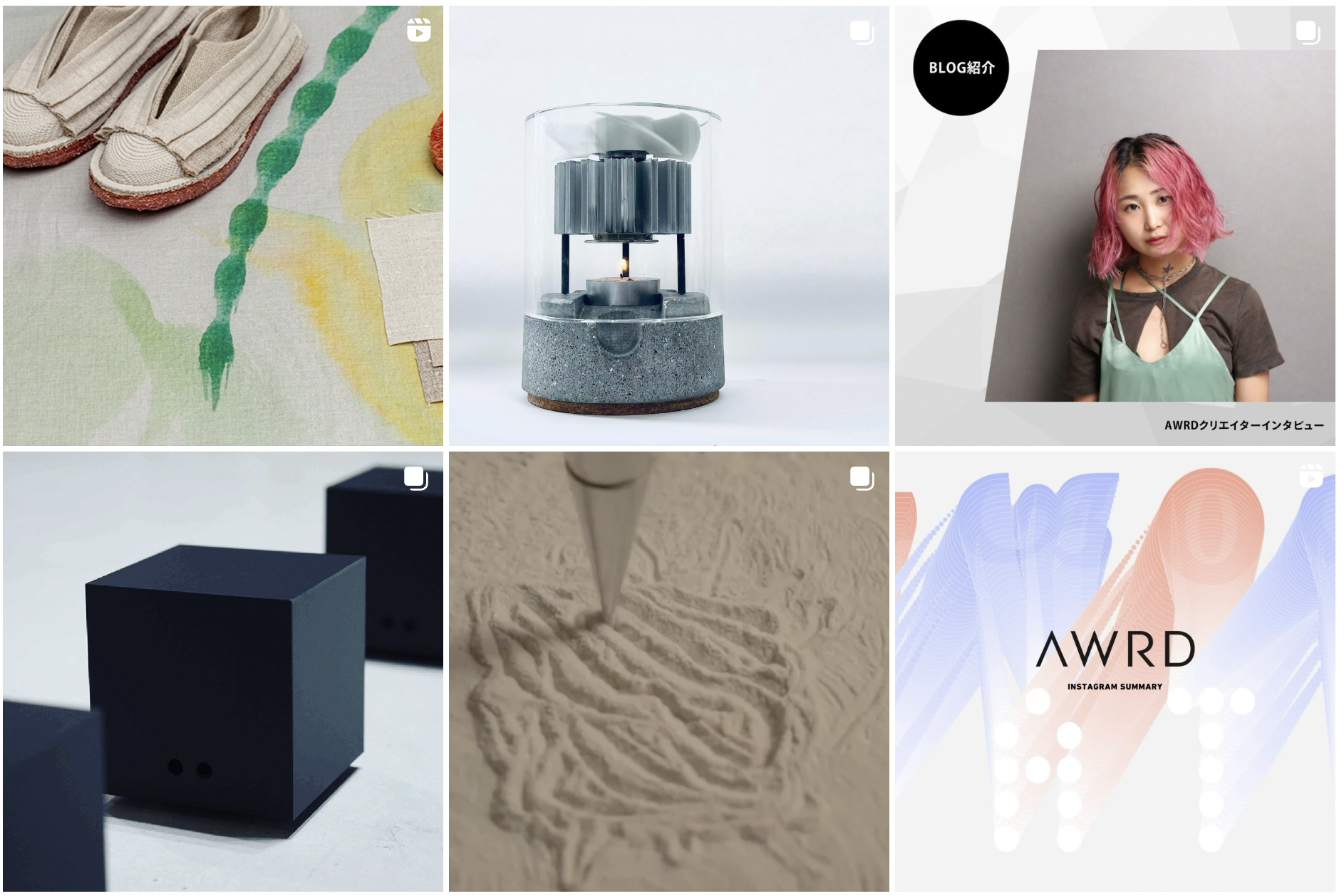 We showcase a diverse range of works and projects from both domestic and international creators and publish creator interviews on AWRD official instagram account.
「Instagram→AWRD」Series page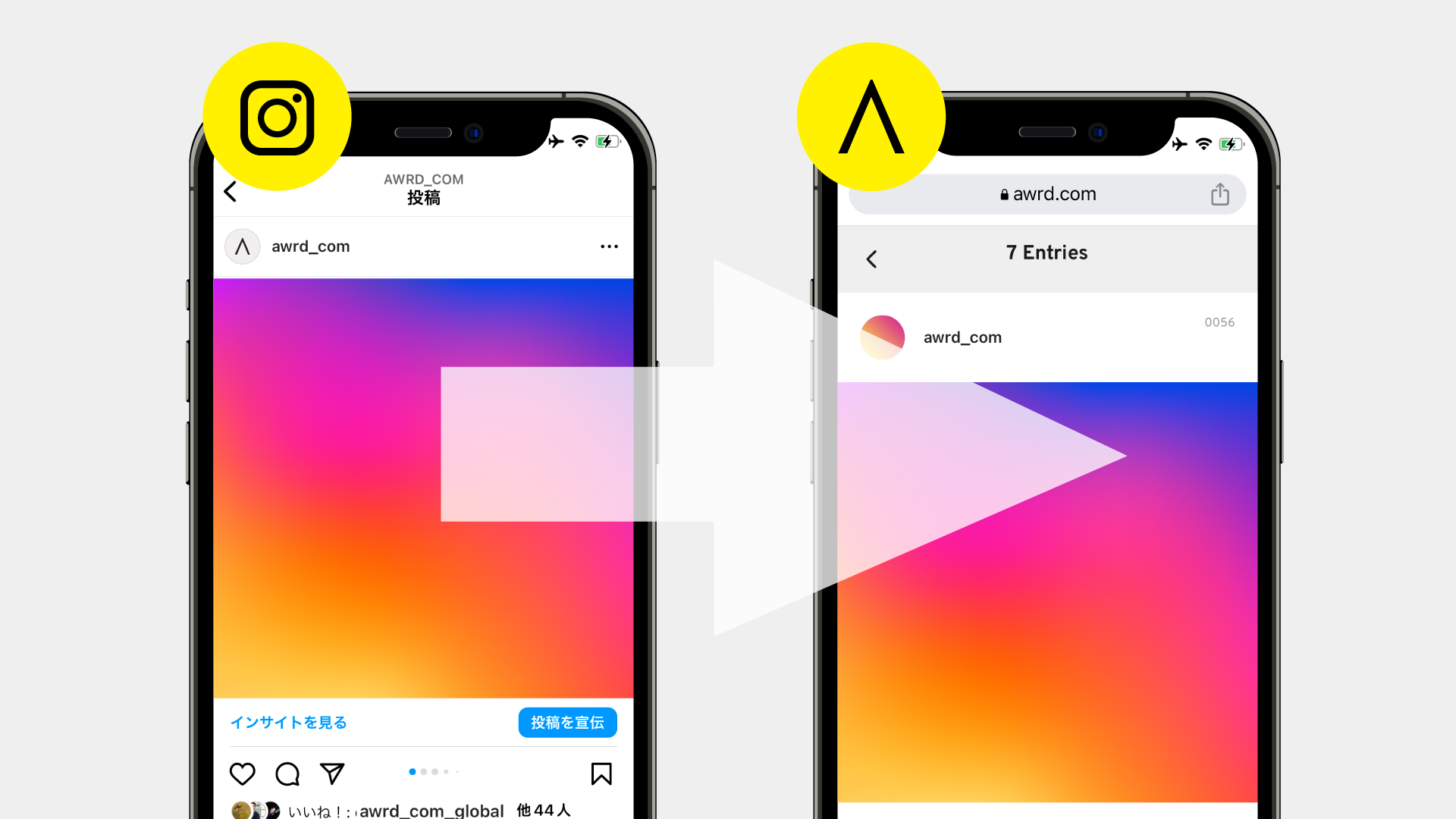 On the "Instagram → AWRD" series page, we also feature other projects that can be submitted via Instagram. Please take a look.
Frequently Asked Questions

Q. I posted on Instagram with the specified mention and hashtag, but it's not showing up in the "Submission Entries (Instagram)" tab of the relevant AWRD page.
A. It may take 1 to 2 minutes, or even longer in some cases, for your submission to be reflected (depending on Instagram's service status). Please wait and check again.

Q. Will posts on Instagram Stories be reflected?
A. Only posts made to your Instagram feed will be reflected. Posts on Instagram Stories or Reels will not be included.
Q. I've only made one post on Instagram, but multiple identical entries are showing up in the "Submission Entries (Instagram)" tab of the relevant AWRD.
A. If you edit and save the feed you previously posted on Instagram, it will be reposted on the AWRD side. Please notify us individually, and we will address the issue by removing duplicates.
Q. I want to delete a post on the AWRD side.
A. Please inform us individually, and we will assist you in the deletion process.