Works are entered into three categories and are judged by creative unit KIGI, consisting of Ryosuke Uehara and Yoshie Watanabe. Aspiring to become a shop which "We," including customers, love, creators who have become involved with OFS's concept of this as a place for cultural exchange and transmission will be welcomed by commentators in every field, and the judging will take place.
The winners will have the chance to conduct sales at our shop, events, and exhibitions. Discover a new value with "OUR", which will be transmitted from OFS (OUR FAVOURITE SHOP) in Shirokane Gochome. This is the "Shirokane Gochome Award."
DESIGN募集期間:TUE, APR 24, 2018 - SUN, MAY 20, 2018

Shirokane Go-chome Award vol 1. Jewelry and craft category

Something to put on everyday and treasure for a lifetime. that is the kind of jewelry and craft that we are looking for.

BOOST募集期間:FRI, MAY 25, 2018 - SUN, JUN 17, 2018

Shirokane Go-chome Award vol.2 - Food category -

Get a chance to advertise "something that is healthy, safe, and tasty" at a party, and hold an event in the store!

ARTS募集期間:FRI, JUL 13, 2018 - WED, AUG 15, 2018

Shirokane Gochome Award vol. 3 - Art category accepting entries- Accepting entries of art works and projects to present at OFS Gallery!

A total of three awards with KIGI (Ryosuke Uehara and Yoshie Watanabe) as judges. The chance to be displayed at gallery & shop "OUR FAVOURITE SHOP"! Sending the new potential of artists from Shirokane Gochome to the world!
Award theme
1. Jewelry & craft (application period April 19 - May 20)
At OFS, we have sold projects which KIGI have handled previously, as well as the likes of jewelry by jewelry designers connected with KIGI such as Etsuko Sonobe.
In this category, we are calling for projects which aim for development in the shop.
Accessories are beautiful things full of individuality in which you can almost see the passing of time and even the message in the scenery. Crafts are centered around ceramics, stationery, design goods, and we are looking mainly for products which can be used every day and which will make life a bit more glamorous.

2. Food (Application period scheduled for mid-May)
The distinctive counter kitchen, which can certainly be called the face of OFS. Here, guests are invited and the likes of food events and seasonal parties are held, and people can experience getting together and relaxing comfortably.
For the food category, we plan to carry out open judging at a party event scheduled to be held at AWRD.
We are calling for food focused on ingredients, or catering plans, with the theme "Safe and delicious things."

3. Art (Application period scheduled for early June)
At OFS Gallery, we plan openings which we think everyone will want to see most right now, including art exhibitions, music events, and workshops.
The gallery functions as a place from which to transmit extensively from this shop.
We are looking for projects to have performed here in the art category. The genre, including exhibitions and performance, isn't important, however we request ideas that are able to be implemented in this space.
ORGANIZER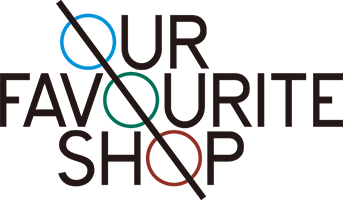 OUR FAVOURITE SHOP  
"OUR FAVOURITE SHOP" is a gallery and shop which opened in July 2015 in Shirokane, Tokyo. At the shop, which is centered around KIKOF tableware designed by KIGI and furniture, we sell D-BROS products, CACUMA clothing, the likes of RyuQ foods, original OFS products, and selected products. Inside the shop there is a counter kitchen where you can cook, and there is also a gallery attached.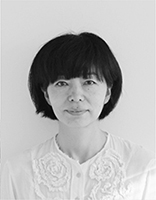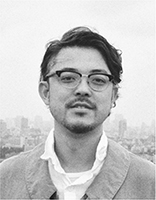 KIGI キギ

Established in 2012 by Ryosuke Uehara and Yoshie Watanabe. In addition to art direction for businesses, brands, and products, they launched the original brand "KIKOF" with artisans around Lake Biwa, and they handle design content for the likes of product brand "D-BROS" and fashion brand "CACUMA." In addition, by the likes of producing and releasing works privately, they continue to search for the new state of creation while traversing every genre with free thought and expressiveness. In 2015, they opened the gallery and original shop "OUR FAVOURITE SHOP" in Shirokane, Tokyo. In 2015, they won the Tokyo ADC Grand Prix. They have both won the Yusaku Kamekura Award (Uehara the 11th award, and Watanabe the 19th award). In July 2017, they held a solo exhibition of a compilation of their work so far at the Utsunomiya Museum of Art.