[Flash report]"crQlr Awards" Winning Projects result and crQlr Summit
The "crQlr Awards," for projects and ideas that design the circular economy, received 204 entries from companies, organizations, startups, designers, and other organizations from 24 countries around the world. Thank you very much for all the entries.
After a rigorous review by 19 Judges, the following over 50 projects have been selected as the crQlr Awards 2021 winners. Please take a look at the ideas!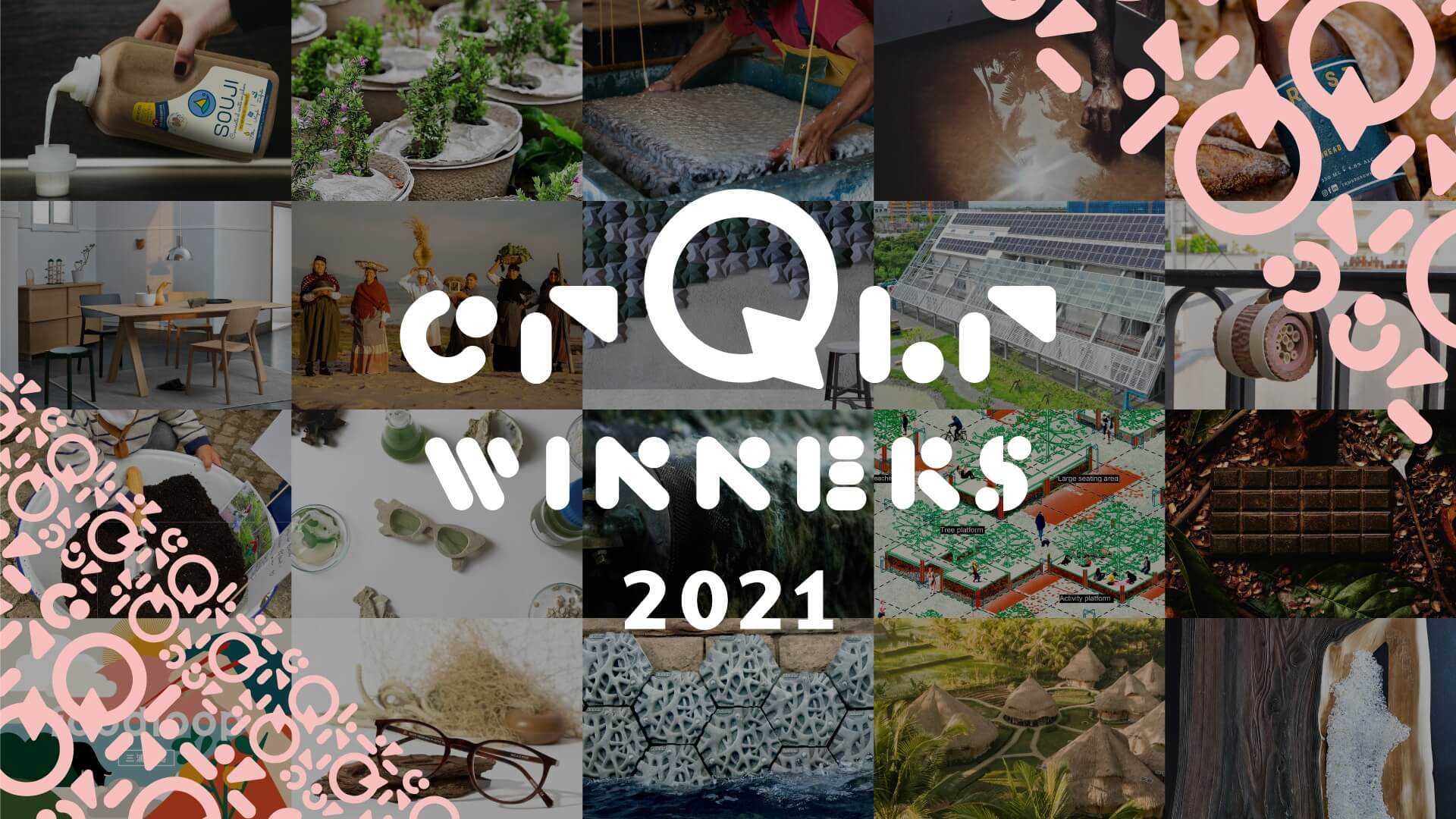 ---
Ana Laura Cantera
Bioelectronic artist, researcher and professor at UNTREF University
Anita de Wit
ReBlend Founder
Cecilia Tham
Future Synthesist and Principle at Futurity Studio
David Benjamin
Founding Principal of The Living and Associate Professor at Columbia Graduate School of Architecture, Planning and Preservation

Enrique Lomnitz
Isla Urbana General Director
Guillaume Charny-Brunet
SPACE 10 Co-founder & Director of Strategy
Mariko McTier
Co-founder & Representative Director, Social Innovation JapanCo-founder mymizu
Mohamed Muse Hassan
Director, Institute of Innovation, Tech, & Entrepreneurship at SIMAD University
Richard Ekkebus
Culinary Director at The Landmark Mandarin Oriental, Hong Kong
Singh Intrachooto, PhD
Architect, Associate Professor at Kasetsart University, Design Principal of OSISU
Willemijn de Iongh
Landscape Facilitator at Commonland
Akihiro Yasui
Representative of Circular Initiatives&Partners
Yu Kato
Founder at Harch Inc.
Fumio Nanjo
N and A. International Art Consulting Office Representative Director, Mori Art Museum Special Advisor
Tatsuya Takeda
Sumitomo Mitsui Financial Group, Inc. General Manager, Sustainability Promotion Office, Planning Department
Tim Wong
FabCafe Taipei / Loftwork Taiwan Co-founder
Kalaya Kovidvisith
FabCafe Bangkok Co-founder
Kelsie Stewart
FabCafe CCO (Chief Community Officer)
棚橋 弘季
Loftwork Inc. Innovation Maker
---
crQlr Summit 2021
We are going to announce the feedback comments on each project by the Judges on Wednesday, Dec.1st on the [crQlr website].
The crQlr Summit 2021 will be held on Dec. 1 and 2, 2021 online, and will feature 4 panels from around the world with keynotes and cross-talk among the Judges and several crQlr Awards winners. You can see more information from[here]!